Last week I had the honour of hosting an event honouring Top Chef Fan Favourite Nina Compton. I'm a huge fan of Top Chef and fell in love with Nina's drive, personality and creativity in the kitchen last season. The fact that she is a proud St. Lucian was icing on the cake since my family roots spring from that beautiful island :-)
Since her stint on Top Chef, Nina has been appointed as St. Lucia's Culinary Ambassador and has been travelling the word sharing her refined take on Caribbean flavours. The St. Lucia Tourist Board brought Nina to Canada and took her on a whirlwind culinary tour. I was invited to attend a dinner prepared by Chef Nina where she showcased the versatility of St. Lucian chocolate. Her next stop was an appearance on The Social where she showed Canada how to make the recipes we enjoyed at the dinner.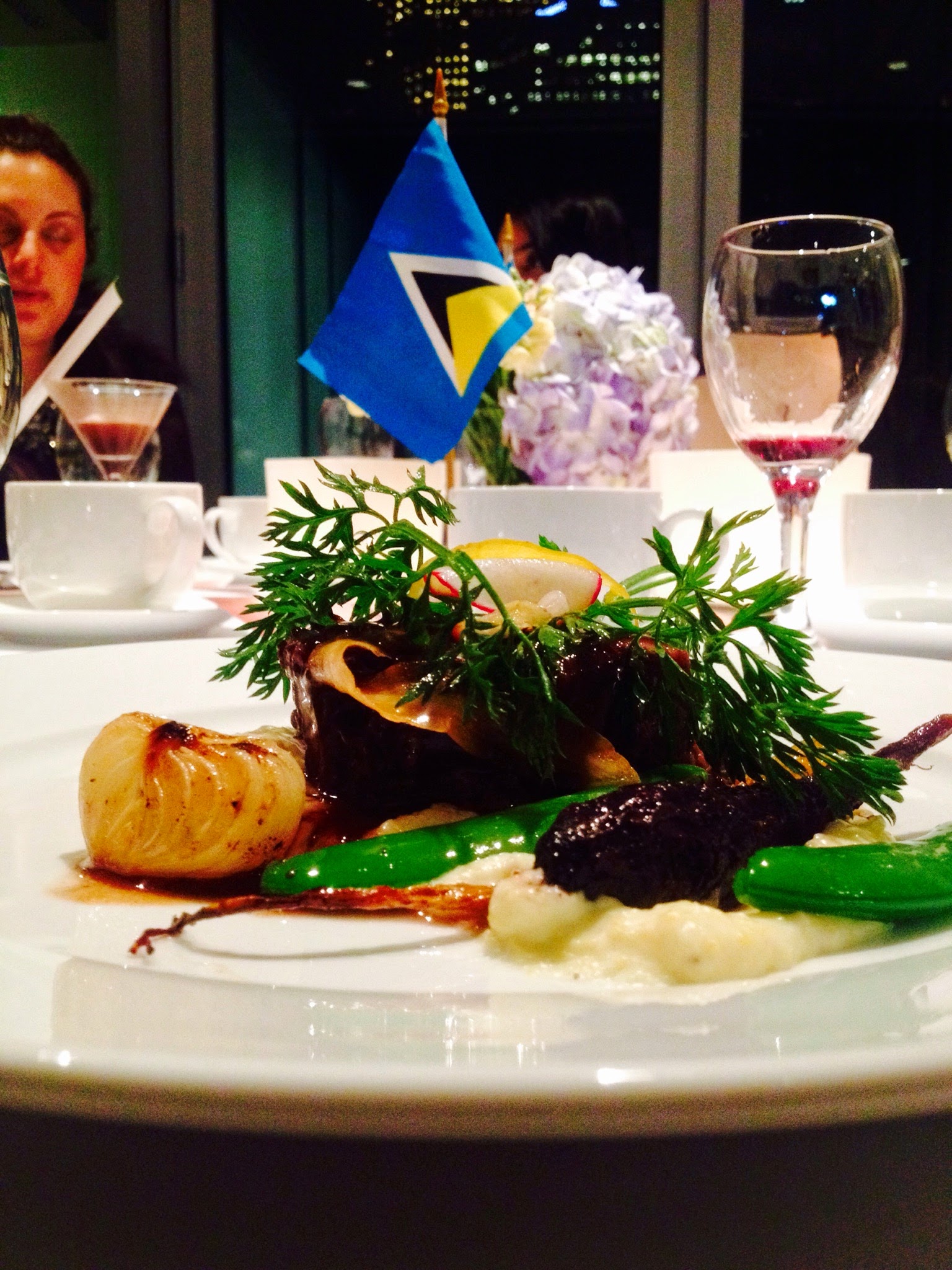 After the social, Nina stopped by Chew Street! I worked with the St. Lucia Tourist Board to host a meet and greet honouring Chef Nina for the Consul General of St. Lucia and St. Lucian expats. We served hors d'oeuvres that showcased some of my favourite St. Lucian and Caribbean ingredients - plaintain, salt cod, breadfruit and scotch bonnet peppers. I also created a custom cocktail for Nina - the UVF - using Chairman's Reserve St. Lucian Rum. Guests got a chance for some one on one time with the Top Chef Fan Favourite.

YYZ Loves UVF - Event Menu
Breadfruit & Saltfish Croquettes
Chicken & Plantain Skewers
Shrimp & Plantain Skewers
Saltfish Crostini
Scotch Bonnet Aioli
Coco-Peanut Sauce
Mango & Dragon Fruit Kebabs
National Flag Sugar Cookies
The UVF - Ginger Beer, Chairman's Reserve Rum, Pineapple & Lime