We are about the break the record for the most days below zero. So I wasn't quite sure how Weber Canada was going to pull off a BBQ party in the middle of winter. Well if you've been peeking at Chew Street's twitter feed you will see that they exceeded everyone's expectations.
Weber invited a group of bloggers to their Weber Grill Academy, a short drive north of downtown. The facility is made for cooking - decked out with all the bells and whistles in the kitchen and the showroom.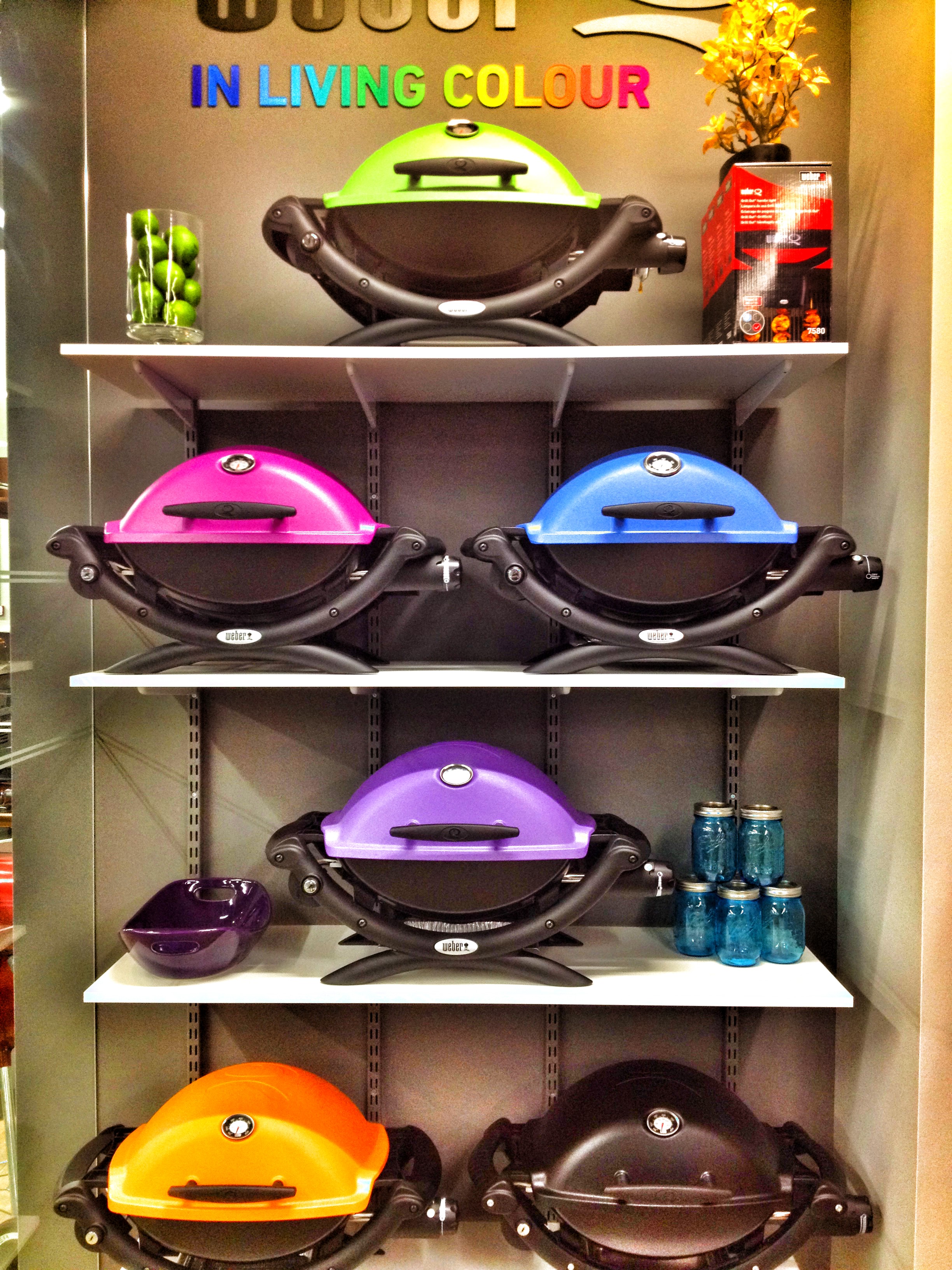 We were treated to a group cooking class that was more like a high energy dinner party, led by the charismatic grill specialist Chef Michael Clive. I'm still amazed that the evening's menu was made entirely on the grill and the smoker (even the cake!)
Blogger BBQ Grill Party Menu
Asparagus and Potato Napoleons -delicious, quick and easy grilled veggies with goat cheese and a savoury dressing
Smoked Chicken Wings - smoked in hickory in the smoker then basted in spicy sweet glaze before being finished on the grill
Beef Satay with Peanut Sauce - grilled beef tenderloin marinated in a spicy peanut sauce - the sauce was prepared and simmered on the grill
Cedar Planked Salmon - the trick to this was pre-grilling the cedar plank before laying the salmon on it.
Grilled Pineapple Upside-Down Cake - so easy to make!! - just pour the cake batter over grilled pineapples and cherries in a cast iron pan then left to bake in indirect heat on the grill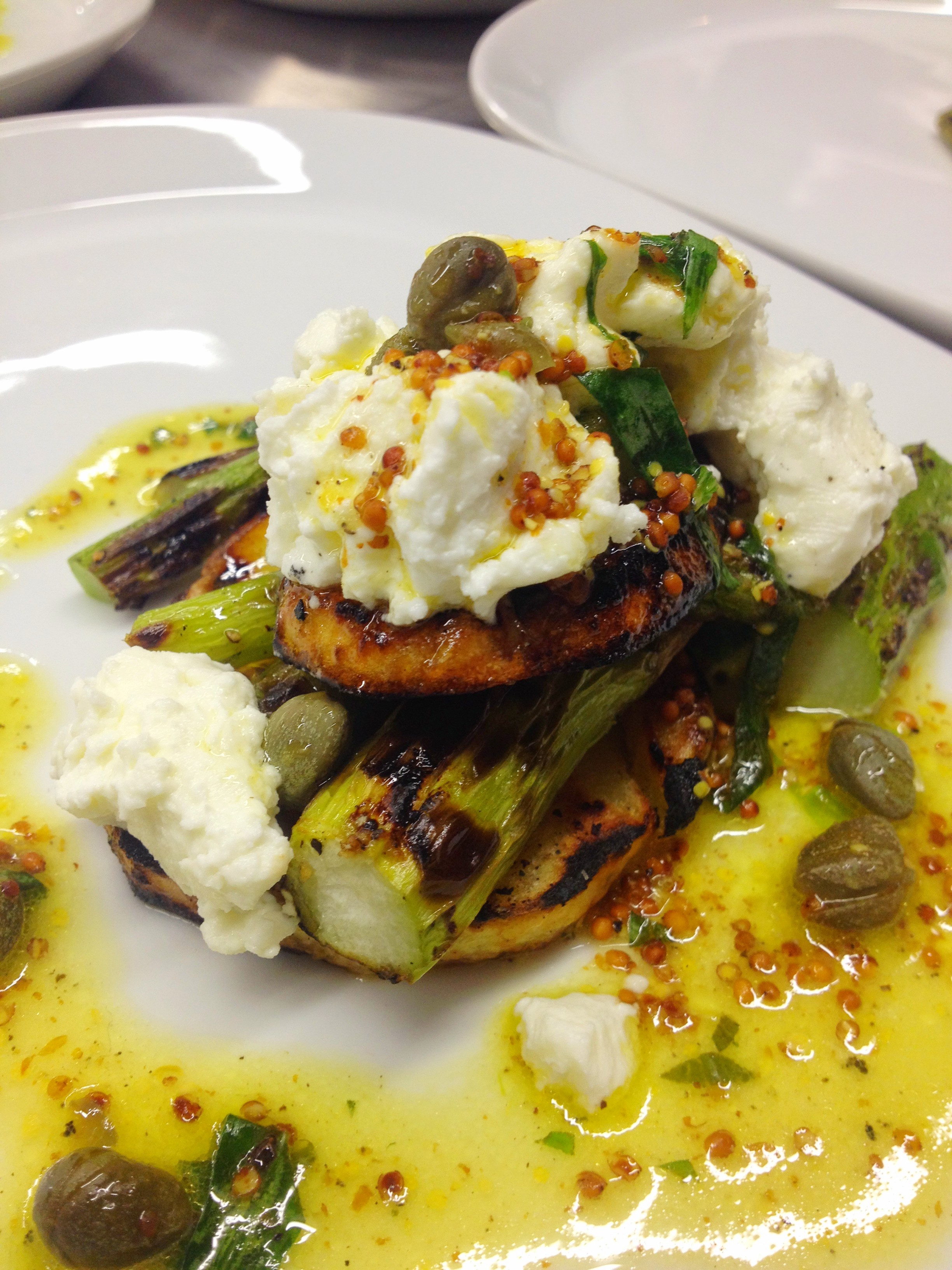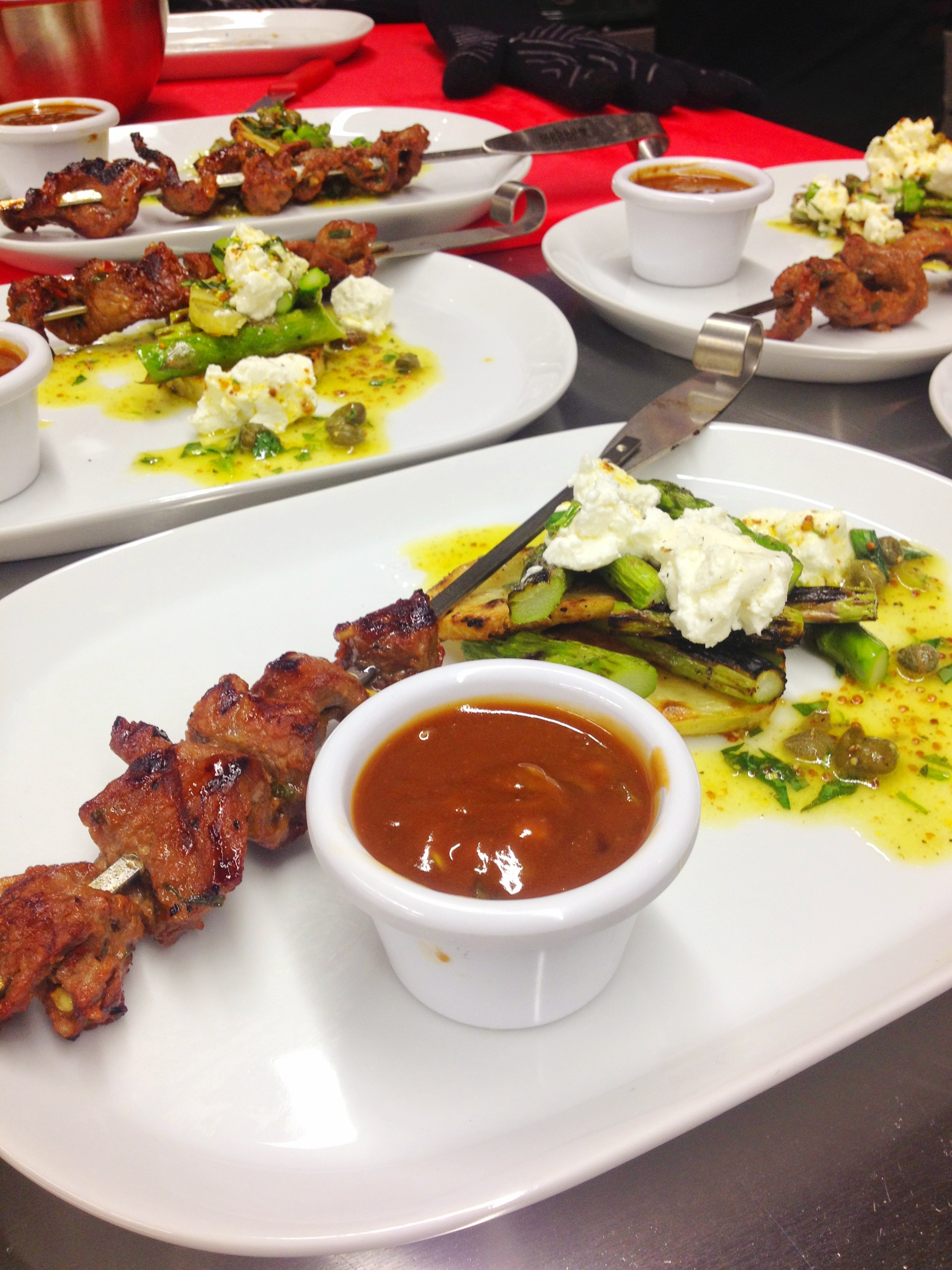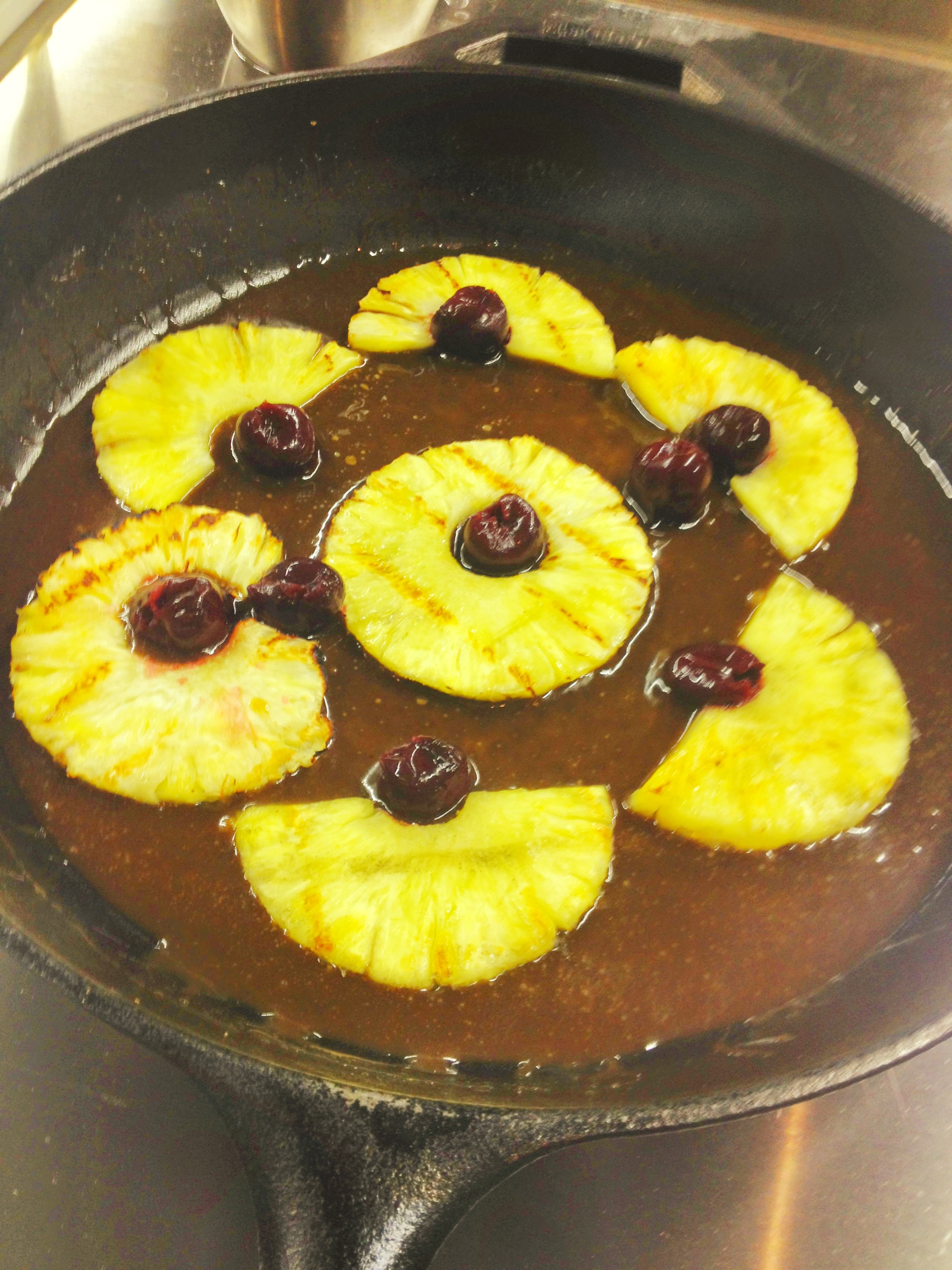 Everything was delicious but the Asparagus and Potato Napoleons really blew me away. Such a simple and healthy recipe, with really bold flavour and it really changed my mind on what I thought you could do with a BBQ.
After sitting down to a great grilled meal, Weber surprised each of us with our own Weber Q1200! I noticed those grills as soon as I walked in to the showroom. I loved the compact design and the fact you could get them in different colours. I live in a condo and these grills seemed perfect for city living.