Chew Street kicked off 2015 with 'Wine. Women. Wealth.' The event, which took place on January 29th was held in partnership with my new friend Annie, of the fabulous food blog Chu On This, and generously supported by RBC.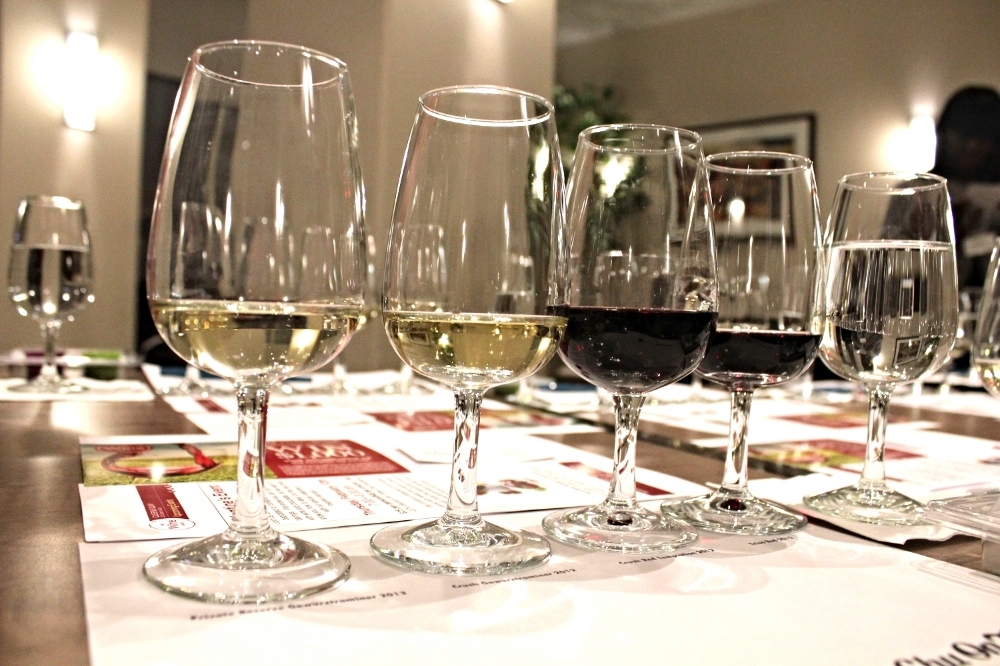 With the start of the new year I wanted to give my bank accounts a break from Christmas shopping and Annie and I were both thinking about our financial goals for this year (and dreading tax time!).
We decided to bring a group of women together for 'Wine. Women. Wealth.' a fun evening of wine tasting and financial education. Cveta Trajkova of the The Wine Shop, a 28 year veteran of the wine industry, shared her passion and knowledge of quality VQA wines that were all under $15 (seriously!) or under $20.
We tasted four delicious wines, along with some yummy cheese and chocolate. Once we found out how affordable they were, our biggest dilemma was where were going to store all those cases we were going to buy to get us through this cold winter :-) If you missed out on the event, you can always visit Cveta at The Wine Shop for a tasting and some advice on food pairings too! The Wine Shop is having a case sale so your wallet and your palate will thank you :-)
Following the tasting we sat down for a chat with RBC Accredited Financial Planner Elissa Atlin for a frank discussion about money, relationships, work and achieving our financial goals. Annie and I both work with Elissa and we love her ability to demystify complex financial issues in an entertaining and engaging way. She is also super supportive and takes the time to talk or meet with me whenever I ask. It's like banking old school - actually sitting down and having a relationship with your banker instead of doing everything online.
As you know, Chew Street events raise money for children's charities. In 2013 RBC started a wonderful initiative called Kids Pledge. They committed to a 5-year, $100 million pledge to help 1 million kids. The Kids Pledge supports a several different children's charities that help in the areas of arts, education, health and sports, among others.
Annie and I were both passionate about PBLO Law at Sick Kids - an initiative between Pro Bono Law Ontario and Sick Kids Hospital, and also an RBC Kids Pledge affiliated charity. The program offers an in-house to meet with families at SickKids, sometimes at the child's bedside, to provide legal advice and guide families through legal processes, or to connect them with a lawyer in the community who can provide the necessary legal services, all free of charge. It's a wonderful initiative run though generosity of time and money and RBC generously made a donation to the program as part of their sponsorship of 'Wine. Women. Weath.' PBLO Law at Sick Kids is just one of the the than 2,000 kids initiatives globally financially supported by RBC. Check out how RBC is making a difference and consider donating your time or money to a Kids Pledge program your passionate about.
From l to r : Elissa Atlin, RBC; Annie Chu, Chu On This; Me!; Cveta Trajkova, The Wine Shop